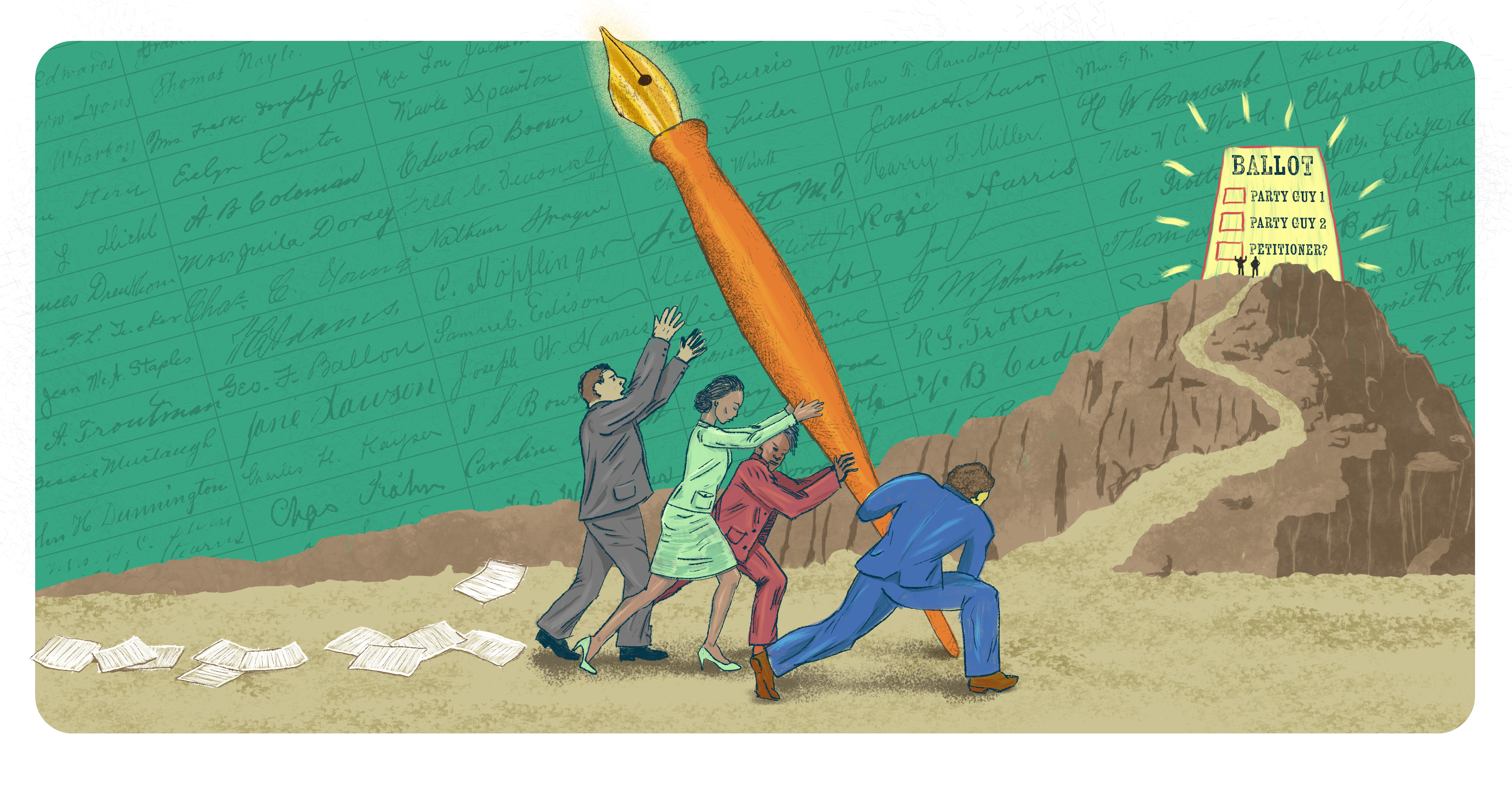 How Do Petitioning Candidates Get On The Ballot?
To appear on a primary ballot, petitioning candidates must collect the signatures of 2 percent of their party's registered voters.
At first glance, that doesn't seem like such a heavy burden. But it's much harder than it appears, says Connecticut Mirror's Mark Pazniokas in explaining the process to Jeff Cohen, Connecticut Public Radio's news director, for our ongoing Extra Credit series on civics.
It's a feat, warns Pazniokas, that can be achieved only through great persistence, attention to detail, and by starting as earlier as possibly.
(Original Broadcast June 18, 2018)
ILLUSTRATION BY JIM VALENTINO, JAMES ROBERT CREATIVE