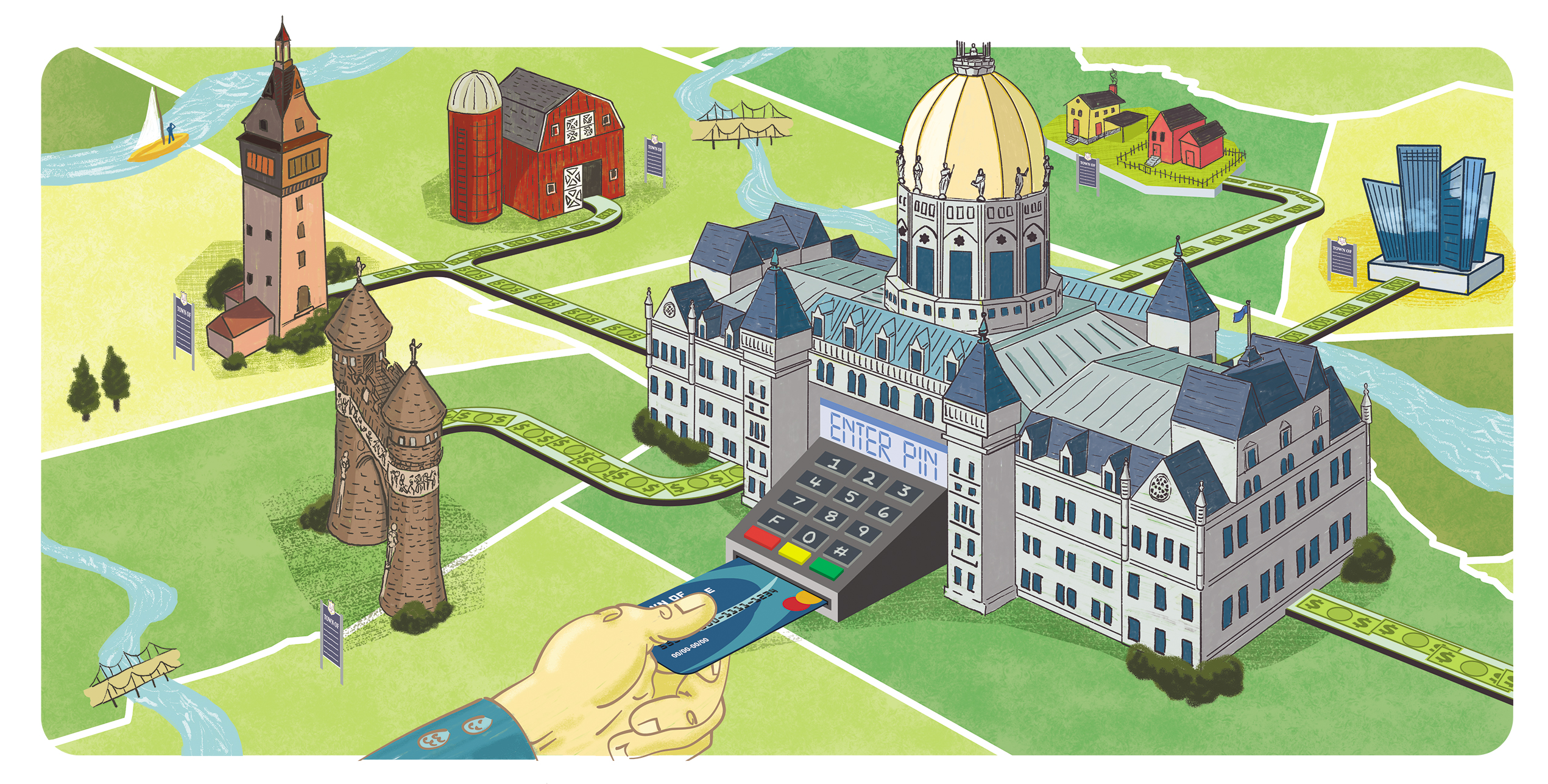 How Much Of The State Budget Goes To Municipal Aid?
Whether it's helping fund local schools or other municipal services, the state directs about an eighth of its annual spending to Connecticut's 169 cities and towns.
But with debt costs soaring, the state is scaling back municipal aid in some cases, and may need to consider much more drastic reductions in the near future, warns Connecticut Mirror's Keith Phaneuf in an interview with Jeff Cohen, Connecticut Public Radio's news director, for our ongoing Extra Credit series on civics.
Education Cost Sharing grants are by far the largest source of state funding to municipalities. But the state, says Phaneuf, can't afford to maintain ECS funding at current levels, and some even question whether Connecticut's wealthiest communities should still be getting any at all.
The Payment In Lieu Of Taxes (PILOT) program is designed to help offset the revenue that municipalities lose by hosting state government facilities, as well as nonprofit hospitals and universities, that are exempt from local property taxes. But PILOT funds are being cut too, Phaneuf notes, and those most hurt are the state's poorest cities.
(Original Broadcast August 20, 2018)
ILLUSTRATION BY JIM VALENTINO, JAMES ROBERT CREATIVE