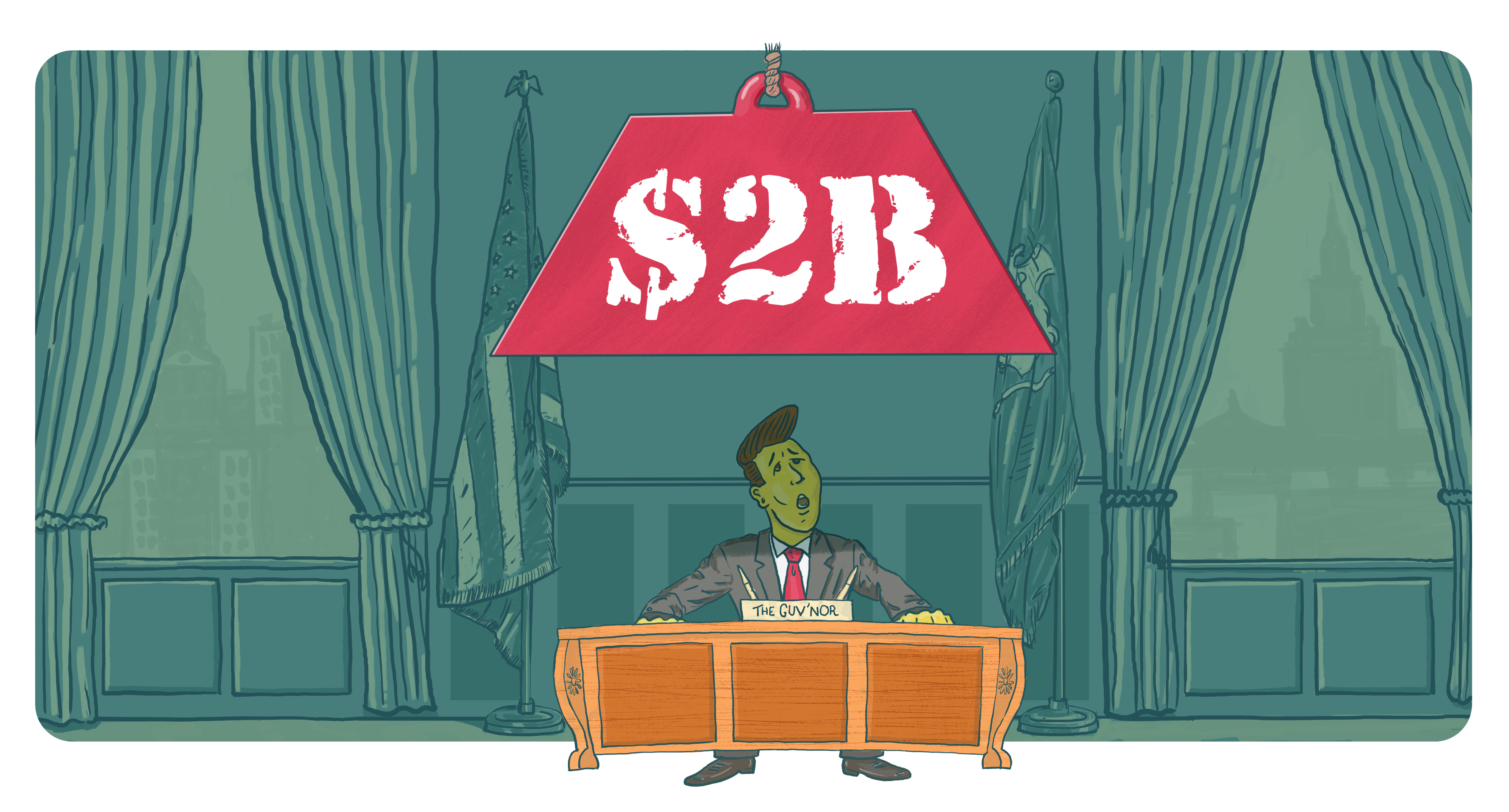 What Do Gubernatorial Candidates Say About Budget Deficits?
One of the first major tasks of any new governor is to ready a state budget proposal. There are precious few weeks between their inauguration and when they must stand before the legislature and outline their plan. Even more daunting is that a projected shortfall of around $2 billion, for the fiscal year beginning July 1, awaits whomever is elected to the post this fall.
But news reporters covering gubernatorial campaigns are lucky if they are able to nail down the candidates on specific proposals that would save millions of dollars, much less billions of dollars, according to the Connecticut Mirror's Keith Phaneuf, speaking with Jeff Cohen, Connecticut Public Radio's news director, for our ongoing Extra Credit series on civics.
It's hardly the first time that's happened.
Four years ago, when Gov. Dan Malloy ran for re-election, he insisted that no forthcoming budget deficit existed, contrary to what non-partisan budget analysts were predicting, recalls Phaneuf. Soon after voters returned Malloy to office, his budget director infamously described Connecticut government as being in a state of "permanent fiscal crisis."
Four years prior to that, Malloy's predecessor, Gov. M. Jodi Rell, left office with state finances more than $3 billion out of whack.
(Original Broadcast September 17, 2018)
ILLUSTRATION BY JIM VALENTINO, JAMES ROBERT CREATIVE