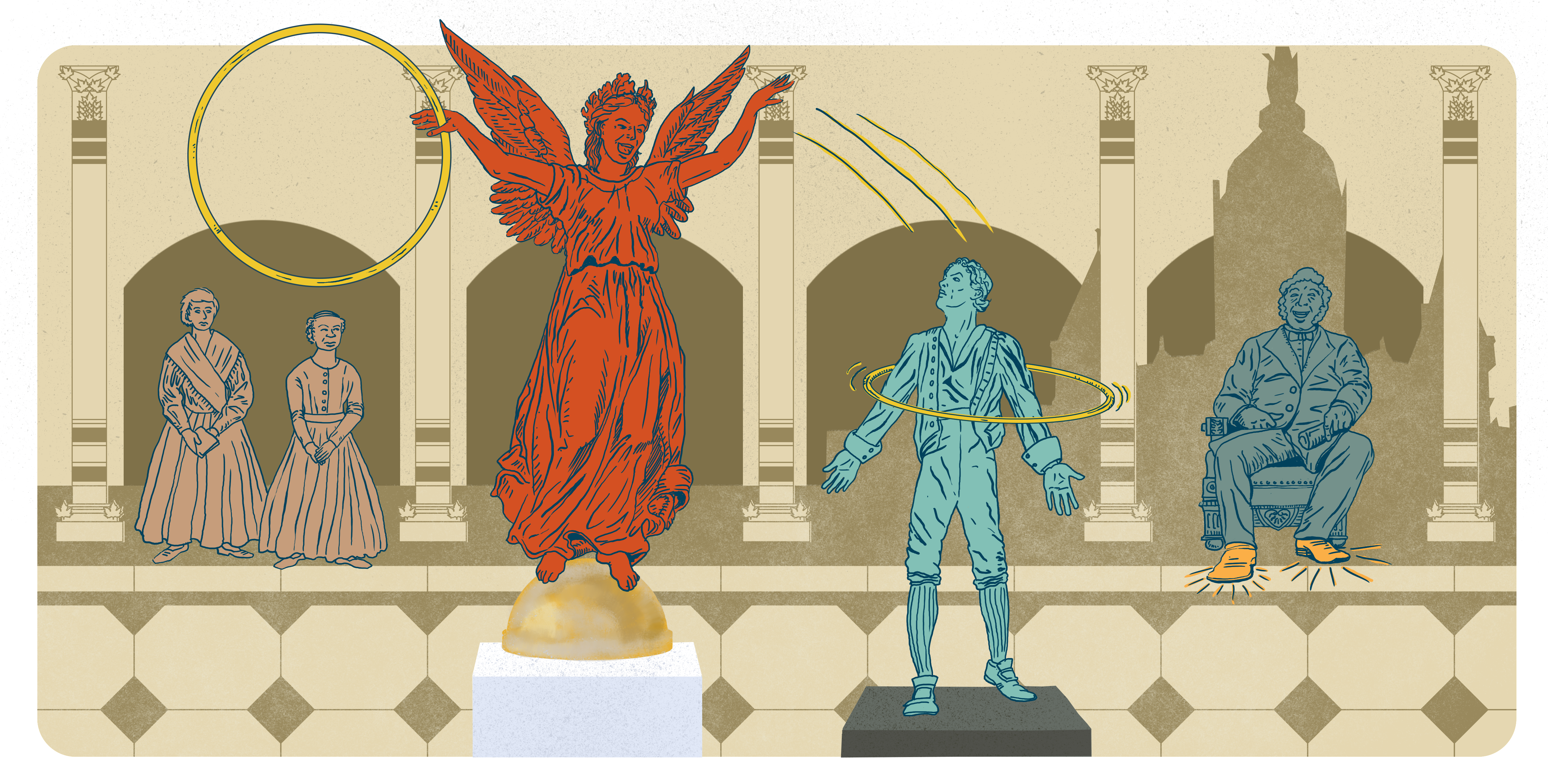 What Historical Treasures Loom Large At The State Capitol?   
New state lawmakers may not take note of the statue of William Buckingham, Connecticut's Civil War governor, as they zip around the first floor of the State Capitol Building.
But when they're about to battle on the House or Senate floor, it couldn't hurt to stop by and rub his shoes.
Doing so is said to bring good luck, according to Connecticut Mirror reporter Keith Phaneuf.
For our ongoing Extra Credit series on civics, Phaneuf takes Connecticut Public Radio News Director Jeff Cohen on an amusing virtual tour of the building.
Which statue under the Gold Dome has suffered the indignity of having many a reporter and legislative staffer attempt to toss a hula-hoop around it, all the way from the fourth floor?
Take the tour to find out.