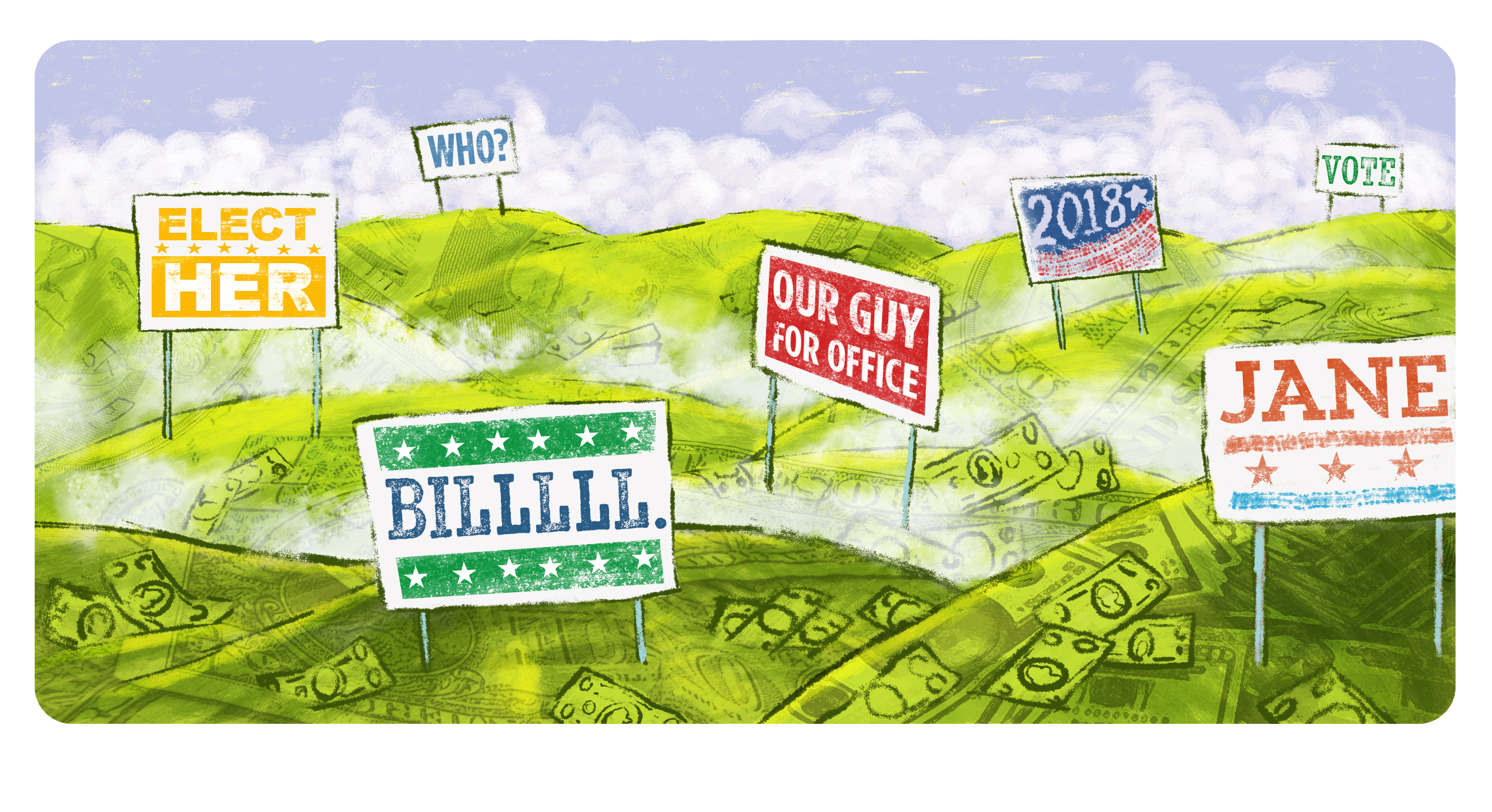 What's The State's Citizens' Election Program?
For more than a decade, the state has provided public campaign financing to political candidates through what's known as the Citizens' Election Program. Its aim is to curtail the influence of big money donors by limiting participating candidates to accepting individual qualifying contributions of between $5 and $100, says Connecticut Mirror's Mark Pazniokas in explaining the program to Jeff Cohen, Connecticut Public Radio's news director, for our ongoing Extra Credit series on civics.
The maximum amount for state legislative candidates was recently increased to $250. But those running for governor must collect $250,000 in $5-$100 contributions to qualify for up to a $1.25 million grant to run in a party primary. If they win the primary, they're eligible for up to $6 million to run in the general election.
Pazniokas says the cap on contribution levels seems to be the "Goldilocks" amount. It's restrictive enough, but not too restrictive to make running for governor as a publicly financed candidate an impossible proposition.
(Original Broadcast July 9, 2018)
ILLUSTRATION BY JIM VALENTINO, JAMES ROBERT CREATIVE