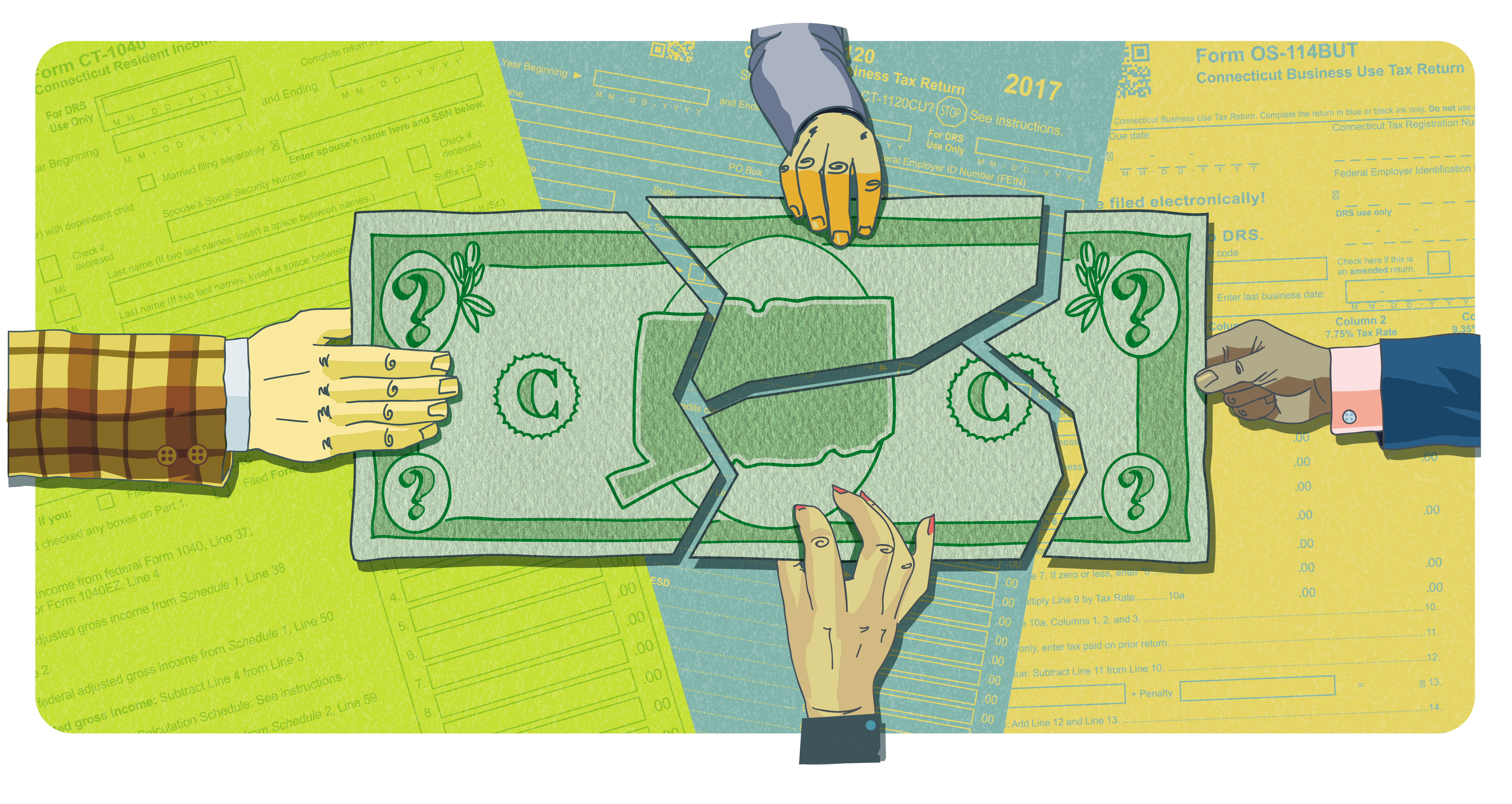 Where Does The State Get Its Revenue?
Connecticut Public Radio's news director, Jeff Cohen, examines the various components of the state's revenue stream with The Connecticut Mirror's Keith Phaneuf, who says the income tax is by far the largest and most volatile of the state's revenue sources. Increasing the income tax can bring in a lot of money in a good economy.
But when the job market tanks, an over-reliance on the income tax can spark a budget meltdown.
(Original Broadcast April 9, 2018)
ILLUSTRATION BY JIM VALENTINO, JAMES ROBERT CREATIVE